A little over a week ago, I lost a dear SHRM HR friend and peer, Sharon Connell-Rick from North Dakota. It is tragic because Sharon was a victim of domestic violence. I don't pretend to understand this in any logical way whatsoever. It hurts to know that a friend is gone and that a family is going to face incredible challenges going forward.
The situation has given me time to reflect about my own relationships, humanity, mortality and role in HR. Every day I go to work with literally thousands of employees who are facing their own personal situations that may be burdens or joys. I pass each one of them wondering how they're doing and also if they'd be willing to share what's going on. It consumes me at times.
I don't want to know dirt or pain. I want to check in and give them someone who will be their voice in their location, their department and our company. For if HR isn't the voice of the employee, who is? You need to note that if you choose not to speak for your employees – someone will. You may not want that to happen !!
I hadn't talked to Sharon in over a year. It was at the last SHRM Annual Conference in Orlando. I don't know if talking to her more regularly would have changed anything, but I just wonder if she had someone who spoke for her?
As people, we were created to be connected and there for each other. In the workplace, we downplay this fact and rush to our cubes to make sure "work" is being done. Also, when we talk about HR we spend our time either in the transactional trenches or in the lofty strategy speak in the constant chase of organizational validation. Let me be candid. We're missing the boat.
If we aren't in our roles to care for others, truly care for others, we shouldn't be in HR.
This isn't the claptrap catchphrase of putting the "H" back in HR. I hate hearing that. It's contrite and dumbs down who we are and what we do. We need to be humans all the time and not just in the workplace.
If you aren't caring for others, it may be because you feel someone doesn't care for you. Let me put aside that concern. If you're in HR, I care for you. If you share in this great profession, you have someone who wants to be there for you and walk with you in what you do. We are called to be the caretakers of our people.
If someone wants to challenge this as some fluffy Kum By Ya approach, try this on. If HR truly cared for your people and listened to them and helped them be better humans themselves, wouldn't your company be better? I can't think of a stronger value added facet for any organization. Period.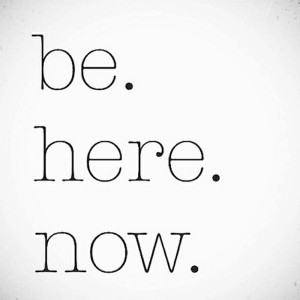 To do this, we have to adopt a new behavior where we haven't been consistent. When I talk to my peers, they share about how people bother them and if they have to listen to another problem, concern, bitch, etc. they're going to explode. Stop it. We need to be present for our people and for each other.
So, when you're with people, put your phone down, stop staring at the computer screen or looking over their shoulder wondering when this conversation will stop. You need to be present when they're present !! No exceptions. The person standing before you needs to be your focus, not your step to the next thing that's "more important."
HR friends, we can do this and it's needed in our organizations and in our profession. We need to be present for each other and connect more than we currently do. It's imperative that we are there for each other so we too can make it through the ups and downs of life.
I choose to speak for my employees. Will you join me in speaking for yours ??