Whenever you talk to HR people these days, heck really ALL people these days, they always bemoan that they don't have enough time.  I don't buy it.  If your perspective is that you're too "full" it's because of the things you are choosing to fill your time with.  It's true !!
Look.  I know we all lead incredibly full lives, but there are amazing statistics about how much time people spend watching TV, using technology, etc.  And, many people don't have a problem catching a movie or a great dinner out on the town.
This isn't a post on time management because I honestly don't believe in it.  Instead, I think you need to look at life as – what do I choose to fill my time with ??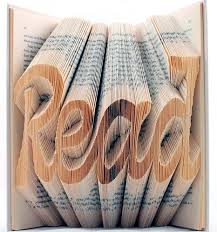 One thing that almost consumes me is reading !! I find myself taking on two to three books at a time plus countless blogs.  Why ??  Because reading allows me to continuously learn about endless things.  Those within my field and about life in general.
Recently I've read QBQ! – The Question Behind the Question by John Miller and two great books by Andy Andrews – The Traveler's Gift and The Noticer. I'm also waist deep in trying to take in The Fountainhead by Ayn Rand.  What's so cool about the Ayn Rand book is that it was a gift from the great folks at Kinetix.  Each year at Christmas they send out a classic book.  I take it as a reminder to delve in and read something that I may have not seen in years.  It's a fantastic, and memorable, thing to do for people.
As for blogs, it's hard to highlight them enough.  There are so many folks who do great work.  I have them listed in my blogroll on the site, but here's the difference.  I have all of these blogs in my Feedly reader.  I make sure to read them all because I think that there are tons of information that needs to be taken in, used at work and shared with others.
So, this week – start reading.  You're kind enough to read my blog and I truly appreciate that.  Expand your scope even wider.  Take up a book.  Find a new blog to read and follow.  You'll be amazed at what you'll discover !!
Challenge for you as well – List what you're reading in the comments section below.  Let's share the great items you enjoy.  Fill it up and let's see what happens !!