As the clock ticks toward Christmas, the hype and push for more purchasing increases. It almost reaches a frenetic pace. It seems that the message is that if you don't make that one final purchase, then your entire holiday season will be less wonderful. The stress that people put on themselves and others in order to gain one more gift that will keep their interest for a day or less is incredible.
Please understand that this isn't a rant against the cultural trappings of Christmas. My house if fully decorated in almost every room and our light display outside can be seen for blocks. I look forward to going to worship for Christmas Eve and singing Silent Night with a lighted candle in my hand. I enjoy Christmas time and all of it's sounds, smells and sights. It is a time for me to explore my faith and look forward to the coming year ahead.
This year, something hit me more directly than it had before. I finally have come to terms with what the best present is that I can give someone else. You can't find it in any store or on any website. It is the easiest gift to give, and yet it often is the hardest to willingly release.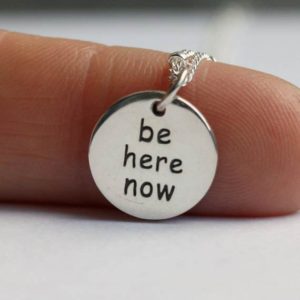 The best present I can give anyone is my presence !!
The one thing I have the most of is my time. It's something that my family and friends deserve without distraction. I've said this before, but I feel it needs to be said again and again. I have more time than I know what to do with. If I don't have enough time, it's because of what I choose to do with the time I have. I'm not unique in this. It's the truth for everyone. The challenge is that we'd rather give people "stuff" than we would ourselves.
I would love to see this change in the coming year. I'd love to see people being present when they have conversations at work, in HR and wherever you encounter others. It may seem impossible because we're so connected to countless forms of technology. We can't seem to peel away for even one minute in case we miss a "like", a retweet or a video. We rarely look up to see the eyes of those we're talking to. This is happening in meetings, hallways and break rooms.
I'm not against being connected. Far from it. I enjoy the various forums that have allowed me to become more and more connected with folks from around the globe. What I'm asking you to consider is that when you are having a conversation with someone, pay attention to them – and them only. This will take a concerted effort and won't feel natural. You'll have to trust me that if you do this, both your day and the day of the person you'll talking to will improve. It won't matter if the situation is easy or difficult. What will matter is that the person you're talking to will see that you're present. It's worth your time to listen, and it will be something so different than what others are normally used to.
This year, give a gift to others that you already have – yourself.