In very early 1964 on an Army base in Nuremberg, Germany (West Germany at the time), a young woman became a mother for the first time. The challenge was that her son was one month premature. The doctor's reassured her and did everything they could to take care of this newborn. He spent time in an incubator, but eventually became healthy enough to head home.
As if this wasn't enough, her young husband had volunteered to serve in the Army and he was about to take one of four tours to Vietnam to fight for his country. After the young family returned to the States, the young mother had a second son in Columbus, Georgia. Soon after this, her husband who served as a Staff Sergeant fell ill. He battled the best he could, but cancer won and left her with a 4 year-old and a 2 year-old.
She returned back to her small rural hometown, Luckey, Ohio (yes it is a place !!) and went to college while she held a full-time job. She earned her Bachelor's in Education and became a teacher in a vocational school. She later earned her Master's Degree and worked 30+ years teaching students to become Administrative Assistants. She remarried after being a widow nine years and she will be celebrating her 40th anniversary with this great man in June 2016.
She always encouraged her two sons to do their best and expected them to excel. She was always positive and wanted both of them to succeed. Throughout her life she has focused on others in her church, her community and in her school. Whenever, she meets anyone she gives them her full attention, and is genuinely interested in who they are and what they are sharing. Quick to laugh as well as shed an emotional tear, you know that she is fully invested in you. Most of the time that ends up in deeply warm hugs when she sees you and when she leaves.
Her two sons have been very blessed and fortunate as well. One is a doctor who now serves as an executive in a large healthcare system in Tennessee, and her other son is an executive for a regional pizzeria working in Human Resources !! She welcomed two amazing women when they chose to get married (25+ years both) and she still is enamored with her five grandchildren who are now all young adults.
Just this weekend, she saw her granddaughter, who earned her B.S. in Psychology as a summa cum laude, become a college graduate. Being the consummate Mom, she brought snacks of monster cookies and trail mix that she made which she gave her granddaughter, her grandson and their parents. Each paper lunch bag had their names on them (of course), and she took enough pictures to fill a photo album !!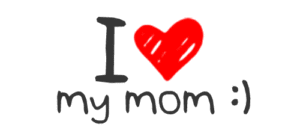 By now, I hope you know this is my mother, Connie. She has left an indelible legacy on me and her family that will last eternally. She's honestly the type of person that never talks about herself only others. However, when you get a chance to talk to the people whose lives she has touched, you only hear about her.
It's odd to me that we only set aside one day a year for Mothers. Moms don't get days off and they deserve our appreciation every day of the year. I am so fortunate to be from a family that is full of positivity, faith and selflessness. It's been a great model to learn from and, hopefully, share with others in my life.
Over the years there have been far more hugs than tears. Far more lasting memories than struggles. And, far more love, joy and stories that will never fade. She continues to be someone who deeply touches everyone she encounters naturally.
Thanks mom.