Too often we hear people say "Shhh !! Here comes HR !!"  I know that most HR folks shudder when they are treated in that manner. When that happens, what does that say about how people view HR in your organization?
Now, this isn't a post that chides HR for not being visible, or tries to geek you up about making HR more vibrant and engaged.  Those should be active ways of approaching HR everyday in my opinion.  They should be in your fabric.
What needs to be added is the ability to be accessible and available.  Do employees look to you as a safe haven?  What does that entail?  It's a bigger jump than you may think.
You see, most employees do the "hush thing" when we come by because the only time they interact with HR is when there is a problem or something has to be addressed.  If employees only feel that they can approach HR at times of dire need, or the classic need to put out a fire, then you'll never be a safe place for them to share.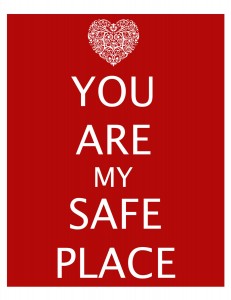 Also, this isn't just for a certain level of employees in the company.  You need to be a safe haven for front line staff as well as executives.  It's like we're Switzerland – a neutral body that is open and willing to listen, counsel and empathize.  In my opinion, it's an opportunity to be an incredible asset within an organization !!
If you want to bring the "human" factor into your workplace, and make it a fact versus a passing trend, then you need to become a resource that is known to be safe.  Trust me, people yearn for this but few HR people do it.  We feel that we need to take sides with either Senior Management or the staff.  Great HR needs to position itself to say – I'm here for the people.  ALL of the people !!
Don't you love it when you have someone you can confide in?  Those conversations may lead to working through tough situations and stronger employee relations.  I'm not asking you to cover for someone, or do something unethical or illegal.  However, turn off your Compliance First mentality and try the Human First approach.  Trust me, people want it from all of us.
This approach takes patience, energy, an open heart and most of all a genuine willingness to be there for your people.  I encourage you to become a safe haven.  It will make HR more rewarding than you ever thought it would !!