I have been in HR forever !!  Seriously, I've been practicing HR for 27+ years, and it's the only field I've known.  You see, I'm one of those rare HR folks who has been in this profession on purpose since the beginning of my career.
Even though I've been in HR for an extended time, I am more excited and passionate about what we do than ever !!  This past Friday I had a great opportunity !! I was the keynote speaker for the Indiana University HR Association's inaugural annual dinner.  It was so cool to talk about "HR Behind the Curtain: What It's Really Like" to a room full of eager, attentive and interesting students.
They were engaged, laughed, answered questions and were, may I say, GEEKED about HR !!  Oh, by the way, none of them have HR as a major.  They have HR as a minor and are active in their local student SHRM chapter.  They have two incredibly supportive faculty and a local chapter that is very connected to them.
This is more than a report of an incredible event.  It's setting the stage for something I want to say, especially to Senior HR practitioners !!
I was humbled and honored to be asked to speak to these students !!  Yes, it took time to do this.  But, it was time well spent.  I wanted to get students excited about the profession that, I hope, they will pursue and replace me some day.
I keep seeing efforts by SHRM and HR chapters to try and reach Senior HR professionals.  They almost beg them to come and attend events so that others can learn from them.  However, most of my peers, don't see the value in being with folks who don't do things as strategically as they do.  Somehow, taking time to share your experience is seen as being "below" us.  I absolutely and unequivocably disagree with this stance !!
In fact, how dare we look at those who are less experienced as people we shouldn't connect with.  When I was at Ohio University those 27 years ago getting ready to enter the workforce, I never heard from a businessperson about what to expect.  I never understood the nuances I would need to succeed, or how to learn the values and work ethic expected from organizations.  It is an absolute shame that a quarter of a century later that we still think that distancing ourselves from the people who will enter the workforce and continue HR aren't worth our time.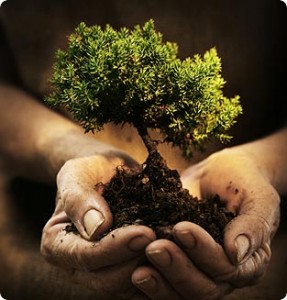 So, I have a challenge for Senior HR practitioners !!  The gauntlet is being thrown down.  Take what you've learned and what you practice and share your knowledge with others.  Do it willingly and do it often !!  If we plant seeds in others, our future will be better than our past, or present, has ever been.
Take a student under your care.  Be a mentor !!  Talk to student organizations.  Instead of complaining about what the newest generation does/doesn't do, change their perspective by giving them your time and insight.
Also, don't ignore the professional association who wants to have you involved.  What is a better use of your time?  Sharing with others to make HR better, or making sure the topic is lofty enough for you to expound upon ??
I am fiercely passionate about this !!  This is very serious and a true opportunity for Senior HR people to shine !!  I plan to plant seeds for as long as possible.  Then, one day, when I'm no longer around, one of those seeds I planted will blossom, grow and continue my work and legacy.  Get planting !!