The holidays seem to raise the level of emotions everywhere you go. My wife has the Hallmark Channel on seemingly 24/7 to take in every Christmas movie she can. I peek in every once in awhile as well. It's great to watch a story with a positive ending !! The mad rush of people gathering gifts that they feel compelled to give to others that may/may not need them. People are more generous during this season and do more to volunteer their time and resources to worthwhile causes.
There also heightened levels of stress, depression and a myriad of feelings when it comes to family gatherings, times of  worship and the inevitable holiday parties at work. All of those make me even more sensitive to my surroundings. You see, I'm emotional all of the time. I know. I know. Everyone is emotional all of the time. However, I am moved at the slightest movement of emotions all around me.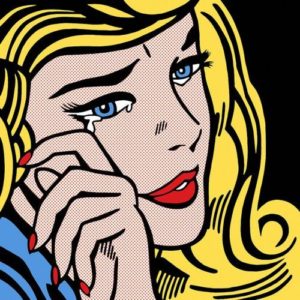 It may sound a little odd, but I am swallowed by the emotions of others. It isn't just media that I watch. It's everything. I can be moved to tears by a conversation that happens in my office that wasn't expected in the least. I always have a ready box of tissue for those who visit me, and for me as well. I realize that there are many folks who view this as a weakness both personally and professionally. There are blogs written about keeping our emotions in check all the time. We are scolded and told to keep those pesky feelings to ourselves. We are to gather for "work" for goodness sake !!
Can't do it. Won't do it. It's difficult to sense the ups and downs of those that work with me and not be affected myself. I've shed tears when having conversations with my staff, my boss, executives, volunteer leaders, pizza cooks and many more. Don't get me wrong. I don't weep daily. I just make sure to stay open and willing to engage people based on how they're feeling.
I believe it's far more valuable to be vulnerable than it is to be jaded.
There are risks in being someone who is moved to tears. There are those who will work with you who will be vocal and may even scoff or deride you. I don't agree with pitting people against each other ever. It's detrimental to a company's culture and it's leadership. I believe that people should be genuine. Period.
I feel that employees are looking for an HR function that understands the emotions they experience. They aren't hoping for a system, process or policy. It's so much more simple than what many consider "go to" methods to practice HR. People want to be heard, acknowledged and understood. That means getting emotional.
I want to encourage you to stop bottling in all that is going on when the feelings and emotions of others come at you. It's not healthy, and it will assuredly lead to burnout, judgement of others and bitterness. None of those things will allow you to be an effective human resources practitioner.
My kids often poke fun because I'll get misty at human interest stories at the end of a newscast, a SC Featured story on ESPN, or an episode of This is Us. I will even hear a piece of music and my eyes will well up. I'm good with that. You see, I don't view being moved to tears as something that makes me a lesser person. I do it because I strive to see the beauty in others. I hope you will too.
(Here's an example that gets me every time. It is just beautiful !! Take a few minutes out of your day to enjoy Freddie Mercury from Queen and acclaimed soprano Monserrat Cabellé. Yep, shed a tear when I posted it.)