You may or may not know this, but I am a big geek !!  I always have been, and am quite cool with it.  In school I was in the geeky clubs, the nerdy societies and even had the giant tortoise shell glasses during the 80's (with the essential feathered hair to compliment the look !!)
Tomorrow, I get to be with my fellow geeks to do something amazing !!  You see, every year I march in the Memorial Day parade in West Chester, Ohio with my Boy Scout Troop.  I am the Scoutmaster of said Troop, and there are very few things in life that I give more credence to than working with the Scouts.  There are tons of scouts who come out for this annual tradition.
We'll gather tomorrow around 9:00am and march two miles to the local cemetery for a Memorial Day ceremony that always brings me to tears.  To see the people who have served, and continue to serve, our country always humbles me.  In the midst of our gathering, we are surrounded by veterans who have passed dating back to the Revolutionary War.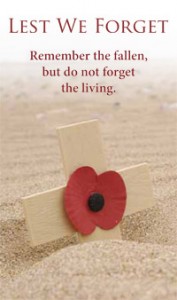 It's easy for us to continue with our lives every day and never take note of those who serve for our country.  We've been at war for over a decade, and we're more concerned with who may play in the NBA finals, or who wins Celebrity Apprentice. Don't get me wrong, I live the same way.  Tomorrow, that cloud lifts and I can take time to be thankful and grateful for those who step in harm's way for my freedom.
As professionals in HR, we can do our part by getting behind the good work of the Employer Support of the Guard and Reserve (ESGR). We can also use the Veterans Hiring Toolkit from SHRM to help support the America's Heroes at Work initiative from the DOL.
If those aren't an option for you as an employer, there is one thing that ALL of us can do.  A dear friend of mine told me that every time she sees someone in fatigues or uniform in public, she goes up to them and says "Thank You for Your Service."  This simple gesture means that world to people.  Once I heard this from her, I've been doing it ever since.
This Memorial Day, step out and be a little geeky.  The men and women of our Armed Services deserve no less.