This blog post is part of a collection created by various Human Resources professionals that was the brainchild of Victorio Milian (@Victorio_M). This "Carnival" of HR posts centers around the theme of HR and Home. To read the rest of the collection click here. You'll be glad you did!
I am a Cincinnatian.  It's not where I "started," but having been here since 1986, I can say proudly it's my home.  Being an HR pro in a conservative city has its advantages and disadvantages.  It's safe and stable, for the most part.  But, the struggle for innovation took some time to blossom honestly.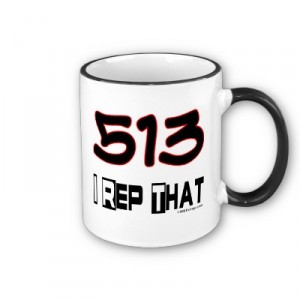 You see, HR has deep roots in Cincinnati !!  Back when SHRM was the American Society for Personnel Administration, two local SHRM HR chapters gathered.  The Butler/Warren County SHRM chapter, just north of Cincy, has the designation of chapter "001" and the Greater Cincinnati HR Association (GCHRA) , my home chapter, is designee "008."  So, we were in on the ground floor once chapters started forming.
Like most areas of SHRM, the chapters kept to themselves, but then a group of HR pros began stepping forward.  When you look at the history of the Ohio State Conference and the State Council of SHRM, you'll find many Cincinnatians who were Conference Chairs, State Directors and Regional reps for SHRM.  These great folks laid the groundwork for what's happening now in the Queen City.
You see, we started reaching out and connecting HR pros before Social Media came along.  We didn't know that we were going to be "ahead of the curve," but it appears that we were.  The HR Net was started through GCHRA back in 2001 to try and get HR pros more connected.  It started as a simple e-mail listserv tied to an internet message board with 200 people.  Now, in 2012 it reaches over 6,000 HR pros worldwide and allows them to post questions and events that are HR related.  Two things that differentiate this forum from most is that it's free (and always has been) and each week people can sing along to a song parody about HR !!
As Social Media started to be born, Cincinnatians jumped in with both feet !!  It was like people were just waiting for the mechanism to get more connected.  Some of the early adopters (who are still active and visible) include Jennifer McClure (@JenniferMcClure), Margo Rose (@HRMargo) and Benjamin McCall (@BenjaminMcCall).  One of the things that "put us on the map" was when we "won" the most active HR community as the (513), our area code, on an episode of Steve Boese's (@steveboese) great HR Happy Hour blog radio show !!
More and more HR practitioners and consultants from Cincinnati jumped into the Social Media HR space and began phenomenal blogs and started reaching out to become part of the larger HR community.  When I was asked to finally jump into the Social Media pool, I brought the platform of reaching HR pros that we started with me and then things exploded !!
One of the genuine positive outcomes of Social Media is that it has taken communities that only existed in their hometown and started intertwining them together.  Many of the great things we had done in Cincinnati were being done in other pockets around the country.  Being in Cincy, you are in a place that exudes that hometown feel.  We are doing our best to make others from around the Social Media space and the HR profession join us and make that hometown feel permeate throughout all we do !!
So, now I'd say, looking back at things that we have been innovative and the future only looks bright !!  I hope that we are a catalyst that continues to bring HR folks together for years and years to come !!
Image Courtesy of Zazzle