"Don't let me hear you say life's taking you nowhere . . ." David Bowie
As you read this, you're probably starting your next work week. What does that look like for you? I can't venture to say what the details are in what you do because everyone's job is different. What I'm wondering is – do you have a "job" or are you in a stage of your "career" ??
This year I hit a milestone that never seemed within reach when I graduated college. I am entering my 30th year in Human Resources !! I haven't been in the same role or at the same company, but I'm still in the field I began. I honestly would have to say that I'm more geeked about HR now than when I started !!
Now, I can't say looking back that I saw each position I held as a step in my career. In fact, I would even say that the goal coming out of college was not to have a career, but to secure a job. I wanted to be out on my own and be able to provide for myself. It never dawned on me to think of anything but short-term objectives. Also, I have to admit the focus of work was to keep my job and make sure I didn't lose it.
When I look at the profession, and also at all types of occupations, I think the predominant thought of employees is to keep their job versus growing in a career. This is a reflection of a company's culture. Honestly, we have more of an expectation for people to "show up" than we do for them to contribute, perform and thrive.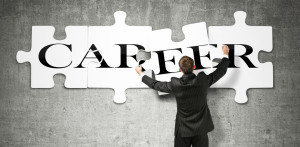 This needs to change. It's a hidden obstacle within a company's make-up that is hindering it from excelling by not expecting the best from its people and encouraging them to grow. We tolerate people taking up space each day and think that this is how work works.
I'd love to see HR take the lead in shifting how we view our roles, but we need to be willing to make the first step. HR people don't typically manage their own careers. We assume positions within organizations, but we never step back and evaluate if this is where we want to be or if it's what we want to be doing. Aren't you tired of going to work and just "existing" in your role ??
You really shouldn't settle. I understand there are times over the course of your work life cycle where you may have to take a job because there aren't other options. Even then you can choose to approach each job you have differently. It shouldn't be "taking you nowhere."
I would encourage you to find HR folks who have managed their career well and connect with them. Ask them what has worked for them and what hasn't. See how they evaluate work, HR and their lives in general.  Trust me when I tell you that they won't find this intrusive at all. The folks I know that manage their careers well are willing to share their ups and downs.
This week, step back and take a look. Do you just have a job or are you performing at the most recent stage in your career? If it's only a job, it's time to change. This may mean changing your role, or it may only mean changing how you approach what you're doing and understand that it's part of your career.
You have to understand that you're in your golden years right now. Don't wait for some mythical time that is supposed to be bestowed upon you in the future. Time to take hold of who you are and flourish now !!