Now that we are getting closer to Christmas and my kids are really young adults, I miss the days when toys were exciting !!  The days when you hoped and hoped for something that was truly special, and that you couldn't get for yourself.
I have always been fascinated with models. I loved getting a kit and pulling out the one sheet plans with the miniscule drawings and instructions.  I'd take the pieces out to make sure they were all there and then spread everything out on a card table.  First, I started with snap together models which were fairly simple.  I grew into trying easier models where you had to glue pieces together and even paint some things.  I made super hero models, models of cars, planes, and my favorite . . . battleships !!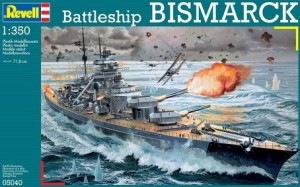 Something you may not have known, I am a huge history buff.  In fact, I have a minor in History from Ohio University.  So, building a model of something that had existed gave me a rush every time I even saw a kit on the shelf of the local drugstore in my hometown.
One Christmas, I got a model of the Bismarck and was physically giddy !!  This was one of the most famous battleships from World War II and I couldn't believe that it was in my hands.  It took me several days and hours of concentration to bring the small, gray pieces to life.  It was fantastic and I made sure it had a visible place in my bedroom.
At this time of year, there are countless blog posts that recap the year in HR and give you a set number of steps (3,5,7 or 10) that you can implement in 2015 to make your role better.  I have a different suggestion.  Instead of following the models that everyone else tells you to follow – build your own !!
You take the components that matter to you in your current role and build the model that works.  Now, just like the toy models I built, I would encourage you to make your model come to life and also position yourself to make history !!
Too many people in HR float along with the various ebbs and flows of organizations.  Don't get me wrong, it's a great characteristic to be adaptable.  But, it's another thing to let HR be relegated to the outskirts of an organization. By having a model that works for you, that doesn't have to be who you are.
There are some key things you'll need in building your model.  First of all, you need to build one that reflects you personally and also fits where your organization wants HR to go.  Secondly, you need to be intentional.  Your model will remain like pieces in the box that never come together if you don't have a plan. Finally, picture what your model will look like and what it will do.  It shouldn't be a model like the ones I built as a child that sat on a shelf.  It should be something that grows and evolves over time.
So, this year, I hope that under your HR tree is a beautifully wrapped present that you can't wait to open and put together !!  I am going to be adding to my model, and I'd love to hear from you about yours !!